About Our Site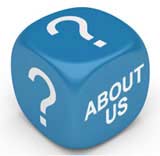 FoodGuidePyramid was formed to offer a unique reference point on advice on using a food guide pyramid to eat healthily.
FoodGuidePyramid was created as a UK resource covering one of the best known dietary guides - the food pyramid - which was developed several decades ago in the USA.
Since then, the food pyramid has become a primary guideline for healthy eating used all around the globe. It's taught to children in schools, used in health centres to assess nutrition in patients and given to expectant mothers to help them eat properly in pregnancy. There are special food pyramids for people ranging from diabetics to those over seventy, and all of them are explored and explained in FoodGuidePyramid.
Many of us want to eat better or are concerned that somebody we know may not be eating as well as they should be. Teenagers and those who have specific health conditions are key amongst those for whom the food pyramid is both a useful tool and a way of communicating about nutrition and health. This guide takes you through tips and techniques to help improve your diet and the diet of everybody in your family, whatever their circumstances.
Whether you're already confident about nutrition, or completely new to healthy eating guidelines. FoodGuidePyramid can help you feel confident about understanding your eating habits and, where necessary, changing them for the better.
Our concern was that there was no single UK resource for interesting features and practical advice on this subject.
Our features and articles are written by experts - who have experience, or a particular interest in this area.
Our Background
FoodGuidePyramid was founded by John Rowlinson, the founder of PtS.
John, through PtS, is involved in a number of ventures including software and property companies. A percentage of revenue from these activities goes towards funding FoodGuidePyramid and a number of similar sites.
Our focus is simply on having experts create the highest quality information possible that is widely read.

Related Articles in the 'Site Information' Category...