Food Pyramid and Hollywood Diets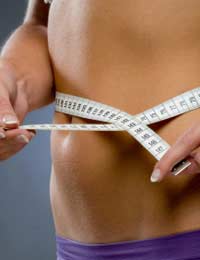 Film stars, singers and actors all have to keep themselves in superlatively good shape with a blend of diet, exercise and (increasingly) surgery. But how do their unusual diets measure up to the Food Pyramid in terms of long term health, balancing weight loss and nutrition and consuming the right combinations of foodstuffs?
The Atkins
The Atkins Diet became an absolute craze around ten years ago in Hollywood and the revised version of this no carbohydrate/high protein food regime is followed by some the current crop of top actresses such as Jennifer Aniston and Renee Zellweger.
Theory and Practice
The underlying principle behind the Atkins Diet is that restricting carbohydrate intake means the body utilises stored fat as its main energy supply, burning up stored calories and giving rapid and dramatic weight loss. The appeal of the diet plummeted when medical authorities warned about the long term consequences of heart disease resulting from high-cholesterol eating but the new improved version does offer more foods including 'healthy' carbs like wholegrain bread, rice and pasta and fresh fruit and less fat-rich protein such as grilled chicken, lean meats and oily fish.
How it Stacks Up
It's notable that the curvier of the Hollywood stars, such as Jen and Renee, are said to be fans of the new 'Atkins light' diet as they are also said to be the ladies who have to lose most, most rapidly, for film roles. As a short term diet, the new Atkins is pretty healthy but in the long term, say more than three months, the risks of not consuming enough complex carbs still do start to rise, and as a life-time diet, the Atkins isn't ever going to be at the top of the 'wise eating' list.
The Baby Food Diet
Supposedly chosen by Reese Witherspoon and Marcia Cross, this involves eating a jar of baby food instead of a meal, twice a day, and then having a healthy dinner.
Theory and Practice
The pureed food (the 125 gram jar size) contains around between 80 and 100 calories so it really does involved a dramatic calorie cut. The dinner is supposed to be a usual size portion of healthy food, i.e. grilled meat and salad or a pasta with a tomato rather than a cream sauce or a low fat curry and rice.
It's said that certain film stars choose this form of diet to get down to a required weight for specific roles in a hurry.
How it Stacks Up
Apart from being revolting, this is an appalling way to treat the body – removing fibre from the diet in this way is likely to lead to constipation in a very short space of time and drastic calorie cutting often leads to skin stretching and drooping which is not attractive. In the long term this diet would result in malnutrition and it really can't be recommended on any grounds.
Raw Food Diet
The devotees of this system include Uma Thurman, Demi Moore and Donna Karan, so it has a top pedigree.
Theory and Practice
The raw food diet ideally contains mainly raw vegetables and fruit and a small amount of raw meat, fish and dairy products. Pork is banned. The theory is that raw food is both more natural and better for us because our bodies evolved to eat raw food and because it contains enzymes which boost energy levels and which are destroyed by the heat of cooking. A large part of the theory is that the energy required to consume raw vegetables is higher so people lose weight and build muscles through chewing and digesting raw food.
How it Stacks Up
Surprisingly well. A raw food diet is naturally almost entirely vegetarian with a small amount of raw fish such as sushi, and raw meat such as tartare and carpaccio and raw (unpasteurised) cheese and yoghurt. These latter items can increase your risk of food poisoning so it's important to be aware of the risks. The diet does cut out beans and pulses as they are not usually safe to eat raw, once they have been dried, but overall the diet is very healthy, although you have to take great care to keep your protein levels high.What makes it less appealing is the time needed to prepare the foods – as you have to chop, grate, peel, sprout, juice and soak your foods to make them edible, it's quite a complex system that involves a lot of kitchen time.
You might also like...