Food Pyramid Updates in 2010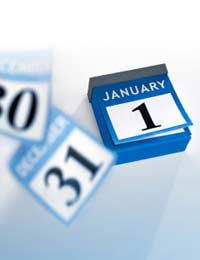 Since it was first introduced in America, over a decade ago, the food pyramid has been a simple, visual tool to help everybody eat better. But diets and family living patterns have changed a lot in the 12 years since its creation, so the new food pyramid will suggest different ways to think about food.
Food Pyramid – Food Budget
One of the new tools likely to be used in the 2010 food pyramid is the food budget. People using the pyramid will be encouraged to think about their eating pattern as a 'budget' and to try to 'spend' their calories on worthwhile foods like whole-grains, fruits and vegetables, not on high calorie low value foods like sugars. In addition, basic nutrients that have been found to be lacking in many lower income urban diets such as Vitamin C, fibre and even calcium will be given a higher priority.
Variety Is The Spice Of The Food Pyramid
In addition, and building on the 5-A-Day programme that has been popular in the UK for several years, the new 2010 food pyramid will focus on variety in foods, and on changing our eating habits on a regular basis, according to the seasons. There are two reasons for this.
The first reason is that trace nutrients are not found in all vegetables, so while carrots are fantastic for many things, trying parsnips or swede, pumpkin or yam could add different minerals and trace nutrients to our diets as well as giving us new taste sensations so that our food remains interesting.
The second reason is that seasonal foods are often much cheaper than out of season ones, which may be imported or grown in heated conditions, pushing up the cost while reducing the nutritional benefits it delivers.
Grains Need To Be Whole For Half The Pyramid
On a daily basis, the new guidelines are very likely to recommend that we ensure half the grains we eat, whether as bread, cereal or rice or other staples, are whole grain. There may be new labelling to help American consumers understand what wholegrain means, while in the UK, where wholegrain labelling is already very clear, there may be new 'clock-face' labelling to show how much of our daily grain requirements are met by a particular serving of any food.
One of the key benefits here is Vitamin A, along with both forms of fibre (soluble and insoluble) which are vital to help fight against constipation and diverticulitis as well as protecting against bowel cancer.
Salt And Sugar Warnings
The warnings that we've got used to, about the consumption of too much salt and sugar, will be reinforced, but also there will be guidance on how to home-cook favourite snack foods so that low-salt and low-sugar alternatives can be available to families. The purpose here is to show that cutting back on these dangerous food additives doesn't mean people can't enjoy a healthier version of their favourite food.
Exercise Is Key To Health
While the pyramid in 2010 will still have good nutrition as its primary purpose, one part of the 'food budget' will focus on using exercise to balance the 'budget' and maintain good health. The likely recommendations will be 30 minutes moderate exercise on most days to maintain current health, and 60 minutes to lose weight or avoid weight gain.
Older people will be advised to consult a doctor before changing their diet or their exercise pattern and younger people will be invited to consider how they can add regular exercise to their normal routines.
You might also like...