Food Pyramid for Vegans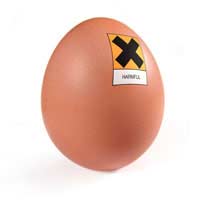 What Is A Vegan Diet?
Vegans eat only plant foods – they do not consume meat, poultry, fish, any dairy foods, eggs, or even honey. For many poor societies, a predominantly vegan diet is the norm, because peasant or hunter gatherer populations eat animal products very rarely, but the concept of pure veganism is a modern one, coined in the 1930s.
Those who choose to be vegan are doing so because they wish to exclude all foods that are created with, or contain, the death or exploitation of animal life. This is why honey is not acceptable: according to a vegan, the bees should retain their honey, and removing it is to exploit them.
Is A Vegan Diet Healthy?
There have been several scientific studies that show vegans as having satisfactory health and being generally well nourished. Many vegans are slimmer than the meat eating population and have lower blood cholesterol, but it is difficult to assess whether this is the result of diet or other factors, as many vegans lead a different lifestyle generally to the bulk of the population – they may have spiritual beliefs that include meditation or exercise, for example, both of which affect weight and cholesterol.
Vegan children do need a very carefully planned diet but are also as healthy as adults, if this is given. Vitamin B12 deficiency is occasionally found in the vegan population.
Food Pyramid For Vegans
The standard food pyramid can be adapted for vegan use, to ensure that a healthy diet is maintained in the long term.
Whole Grains
Six to 11 servings a day of grains are essential to the vegan diet. For vegan eaters this may take the form of rice, pasta, and fortified cereals – a valuable source of B12. It is important for vegans to read packaging carefully because non-vegan ingredients that appear in cereals and particularly in breads are: whey (derived from milk), honey, shortening (often derived from beef fat), milk, and eggs. In addition, some bakeries use animal fat to grease bread pans or to glaze the tops of certain breads.
Legumes
These become a separate group for vegans and should be eaten twice a day. This group includes beans, peas, lentils, tempeh and tofu and other forms of meat or dairy substitute made from quorn or soya.
Vegetables
Three or more servings daily of vegetables are essential to maintain vegan health. They are a good source of vitamin C, iron and calcium as well as providing fibre.
Fruit
Should be eaten as three servings a day – this group should include citrus fruits and bananas on a regular basis, preferably daily.
Fats
Vegans get almost no fat from the rest of their diet, it is essential that they take care to get enough 'good' fats and especially theOmega-3 fatty acids. These can be obtained in the vegan diet from walnuts, sunflower oil, and flax seeds. There are specialised Omega-3 supplements for vegans.
Nutrients Requiring Care In The Vegan Diet
Vitamin D and calcium are vital components for bone formation and maintenance. The natural way to obtain vitamin D is exposure to sunlight and vegans who don't get regular exposure to sunshine, or who live in extremely wintry climates or at high latitudes need to take a daily vitamin D supplement. This supplement can be a tablet or be ingested in the form of specially fortified soya milk.
Calcium needs careful management in the vegan diet and high calcium foods such as kale, broccoli, supplemented soya milk and orange juice need to be consumed on a daily basis to maintain the essential levels of calcium to prevent brittle bones.
You might also like...