Food Pyramid for Conception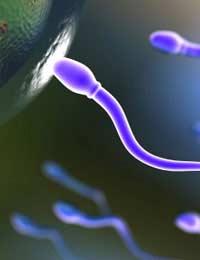 The Food Pyramid is a very good guide, for most women, to the kind of diet that they should be eating to encourage regular and healthy ovulation, which is the cornerstone of conception.
It's a good idea to print a copy of the food pyramid to pin above your kitchen work area and another to keep in your bag, so that you can check your dietary intake against the ideal levels of each food group. Changing your diet when trying to have a baby should only be done under doctor's advice.
Foods That May Help Conception
Wholegrain carbohydrates, which should make up six to 11 servings daily, are a good source of complex carbohydrates by choosing brown rice, wholewheat pasta, grains such as quinoa and wholegrain bread you stabilise blood sugar fluctuations which can harm fertility.
Plant proteins are easier for many women to digest than animal proteins and as there have been some small scale studies that suggest the hormonal treatments used in some animal production could move into the food chain of women wishing to conceive, it may be better to limit animal protein or to eat organically grown meat during this period.
Mono and polyunsaturated fats are the ones found in olive, sunflower and peanut oils, in foods such as avocados and almonds and in seeds like sunflower and pumpkins. These are all fluid at room temperature and do not clog the arteries.
In addition omega-3 fatty acids which are hidden in oily fish flaxseed, tofu, and soya are important once you have conceived, as babies benefit from their inclusion in the mother's diet from the very day of conception.
In addition some studies have suggested that these fatty acids may extend the portion of the ovulatory cycle I which a woman can conceive, thereby making her fertile for longer each month.
Some experts believe that women hoping to conceive should drink full fat milk and eat full fat dairy products because reduced fat versions of these food demonstrate some hormonal changes which – theoretically – might affect the hormonal balance of the woman eating them. It's important to manage portions carefully if you eat full fat dairy foods to avoid gaining weight.
Water is important to fertility as women who are dehydrated have an irregular and weak ovulation period, which means they may have difficulty conceiving. You may need to drink more water, but you should also consider the amount of water contained in your food and possibly increase your intake of healthy water-rich foods such as celery, cucumber, apples and melon.
Foods That May Harm Conception
Caffeine has been indicated as a significant problem for women who have early and unexpected miscarriage, so limiting your caffeine intake may be important to successful conception and childbirth.
Fats have long been an issue in conception, as it is clear that heavily overweight women have more difficulty conceiving and giving birth than women of normal weight. Using the food pyramid to help balance your fat intake with other healthy food items can be a major step to improving fertility.
The Role Of Exercise
Regular, healthy, gentle exercise is key to many women who may be having difficulty conceiving. This is partly because it reduces the stress that accompanies the process of prolonged attempts at conception. Partly because it allows the body to use up the nutrients contained in food, lowering blood pressure, increasing the size of muscles and allowing the body to move into maximum health, which is a requirement for high fertility.
You might also like...